Top 10 builders in Kottayam | Construction companies in Kottayam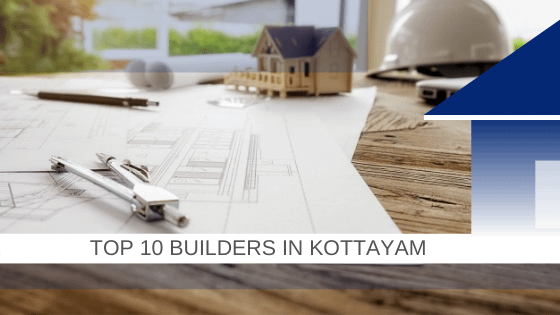 Top 10 builders in Kottayam | Construction companies in Kottayam
List of Top 10 builders in kottayam . construction companies & home builders in kottayam 1) Kepha constructions, 2) Castle Homes Builders,3) Nanthiat Builder
Kepha Construction Headquarters located in Alappuzha. They are actively involved in Home & commercial construction within your budget .they have the modern construction strategies that help you build your dream home within your budget .possible locations: Kottayam, Alappuzha, Pathanamthitta, Kollam . and they also provide real estate for buying & selling plots and hose all over Kerala.
Jayashree Building
Eravukadu
Thiruvampady Alappuzha
Kerala, India 688002
Ph: 088487 89538
Email: info@kephaconstructions.com
Castle Homes Builders & Developers Pvt. Ltd offers premium and luxury villas and flats in Kerala. They Are leading builder at Kottayam.they are ISO 9001-2000 certified builders, based in Kottayam, Kerala, who have made their presence in the real estate / home bulding sector with some well designed and completed projects.
Kalathipady, Kottayam
Ph: +91 94470 17448
Email : castlehomesktm@gmail.com
Nanthiat Builders started in 1995 providing contracting services in Kottayam. already given services as a builder, contractor, and consultant. Currently, we undertake all types of projects and cover services in all vertical of construction – planning, building structures, interiors, and exteriors. Nanthiat Builders at present has expanded its operations to the nearby districts of Ernakulam, Alappuzha, Idukki and Pathanamthitta.
Nanthiat Builders
Chingavanam
Kottayam – 686531
Kerala, India
Phone : (office) 0481- 2434951
Mob : 9349503683
HOMEBASICS develop apartments, homes & flats all constructed with the highest standards manage the whole process from design evolution through to customer care and ongoing property management. Their regular effort is to put all our innovative and creative thinking into reality. HOMEBASICS believe in continuous improvement, in striving for elegance at all times, and increating villas and apartments, homes and flats which make a difference and which give lasting value to clients.
SPICE" I, XVI,
Puthupally Road, Kanjikuzhy
Kottayam – 686004.
Ph: 0481 2576269
Mob: 9961591111 /9544022000
Email: sales@homebasics.co.in
CJS Haritha Homes has been at the best of the ladder in the construction industry for the last two decades. The conviction in creating trust with clients has made CJS Haritha Homes, one of the top builders in Kottayam. Though CJS Haritha Homes expertise is ready to occupy villas and apartments, we undertake all sorts of residential, and interior design projects. believe in strong communication with our clients right from planning to completion.
Call:+91 95 2626 2222
Email: enquiry@cjsharitha.com
Kairali Builders is a real estate group located in Kottayam which started in 2005. Over the span of 11 years they have involved in various real state activities. Kairali Builders first project Kairali Pearl Homes is a much acclaimed project in Kottayam known for its luxury, quality and convenience. Their stand for quality and delivers their home by giving attention to each and every detail.
Ph: +91-481- 2560939
Email: ENQUIRY@KAIRALIBUILDERS.IN
KCC HOMES, one of the top Builders in Kottayam, is committed to ensure the highest standards in quality materials being used. Most of their sales in villas, apartments and flats projects happen through word-of-mouth publicity by their existing clients, and hence the money spent on marketing is bare minimum. KCC HOMES divert this monetary benefit to clients by way of discounts and freebies.
KCC Homes, Ground floor
KCC- City Heights apartments
Erayilkadavu, Kottayam-686001
Ph:+91 8129458800 / +91 9061780000
Email: kcchomes@gmail.com
CHANDY'S HOMES, started in 2007, has grown to establish itself as one of the Kottayam's top house building brands whilst maintaining its reputation for the design and quality of the homes it builds. undertake construction projects which is apartments, villas & all kinds of commercial structures.
Chandy's Homes
Chandy's AAA Centre
Ettumanoor, Kottayam
Kerala, India.
Ph:+91 9895979999 / +91 9895317777
Email: info@chandysbuilders.com
Kosamattam Builders (P) Ltd is committed to quality, transparent business practices and adoption of top as well as latest standards in the field of construction. All the projects of Kosamattam Builders, residential are built to high quality specifications instantly making them landmarks. Kosamattam builders develops property after concentrated and focused market research to determine consumer needs .the project is designed and planed according to consumer preferences.
KOSAMATTAM BUILDERS PVT LTD
ABOVE IDBI BANK
KANJIKUZHY, KOTTAYAM
KERALA, INDIA
SALES HELPLINE NUMBER: 9447000421
EMAIL : info@kosamattambuilders.com
Masters Homes IS AN ISO 9001:2015 CERTIFIED COMPANY In kottayam. their team led by Mr. Mathew Cherussery and Mr. Jomon Cherussery. Presently focusing mainly on villa projects at varied and dominant sites in Kerala. They are a dedicated firm of Builders, known for their expertise and experience in Architectural Creations and it's prompt delivery.
MASTER'S HOMES
BUILDERS & DEVELOPERS, CHERUSERY BUILDING KOTTAYAM
Mobile:+919447291271
E-mail: info@mastershomes.in